Looking for a kindergarten in Singapore that prioritises Chinese language education? You are certainly not the only parent to do so!
Proficiency in another language—particularly Chinese (or Mandarin)—is an important consideration for every parent raising a family in multicultural Singapore. As you explore the various kindergarten options available, you will learn how some kindergartens place particular emphasis on helping your little one acquire a second language (commonly referred to as "mother tongue" or MT in the local context).
Against Singapore's melting pot of diverse ethnicities and cultures, MT isn't necessarily confined to a child's race. Besides English, many children growing up in Singapore learn a second or even third language (one of which may be their parent's native tongue). With a Chinese majority population, it makes sense to expose your little one to the Chinese language.
How should you go about deciding on the right Chinese kindergarten for your child in Singapore? Read on for more pointers that will help you choose a kindergarten that prioritises Chinese as a living and vibrant language for their students!
Benefits of a Chinese Kindergarten in Singapore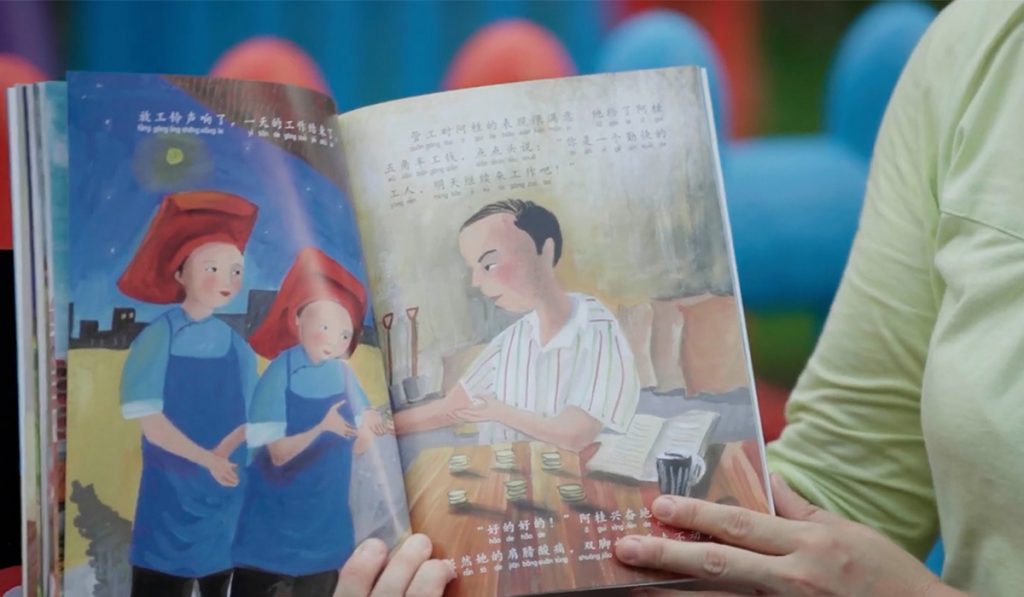 Selecting the right Chinese kindergarten for your child lays a solid foundation for their entry into mainstream primary school in Singapore, where a choice of at least one second language is mandatory. For your child to make this effortless transition, early exposure to Chinese is critical. For parents who do not regularly speak or write in Mandarin, such immersion from a young age can be a godsend!
Premium Chinese kindergartens in Singapore that realise this importance don't just help your child to speak or write in the language. Rather, they structure their Chinese language curriculum to help their children love the language and the culture.
Here are some additional benefits of learning Chinese in kindergarten:
Children literate in another language are primed to have superior reading and writing skills which gives them a headstart in school.
For Chinese in particular, educators know that learning this "tonal" language from a young age may help to improve other areas of future study, especially music, where identifying pitch is vital.
Learning Mandarin from a young age may spark your child's interest and ability in being multilingual—early exposure to the differences in sounds, rhythm, intonation and word order makes it easier for them to grasp and understand new language systems.
Exposing your child to another language besides English can help them feel more at ease in different environments as they can express themselves in more than one commonly spoken language.
Teaching Chinese meaningfully to students also helps children to develop an appreciation for different cultures, reducing stereotypes and bias while instilling an acceptance of cultural differences.
Picking up the Chinese language may help improve overall cognitive development, creativity and problem solving, as more brain areas are activated.
Choosing the Right Chinese Language Curriculum for Kindergarten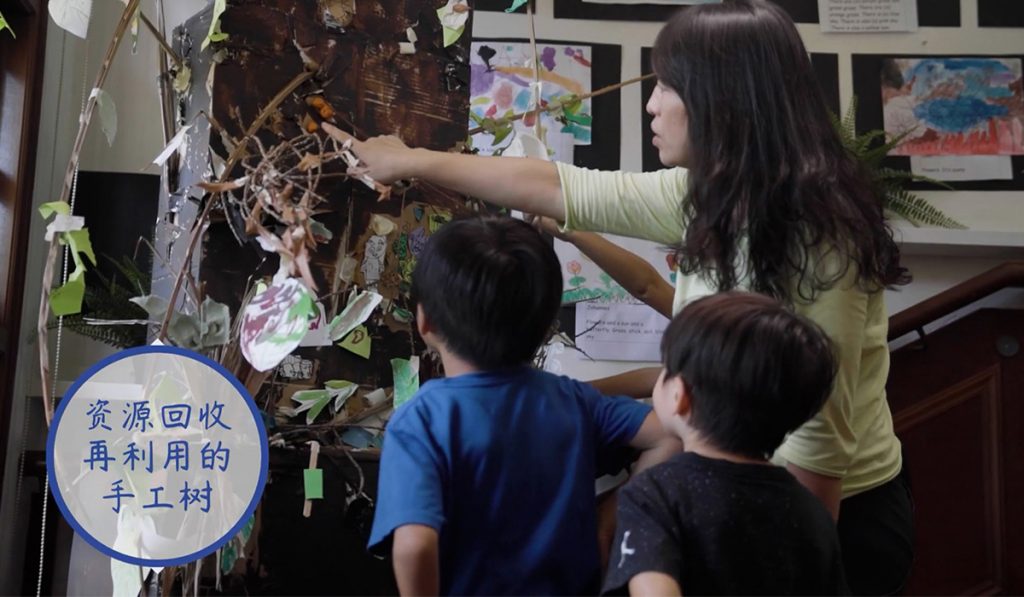 Now that you are more aware of the importance of a good Chinese kindergarten, consider these guidelines from Singapore's Ministry of Education outlining the fundamentals of an effective Chinese language curriculum for young children. Children in the right Chinese kindergarten will, over time, exhibit these traits as they grow to enjoy their lessons!
With a well-planned and executed Chinese language curriculum in kindergarten, your child will:
Have an increased interest in learning Chinese: They will see the relevance of using Chinese in daily routines, events, and when communicating with their friends, family, or teachers. They may also frequently request for help, ask questions, or make attempts to learn or convey new words in Mandarin, enhancing their fluency in the language while being understood.
Acquire foundational language and literacy skills: Your child's reading and writing will undergo significant progress as they can make clearer distinctions between what they hear and understand. Through learning by doing, they are able to use Chinese in real-life situations as their vocabulary and recognition of familiar words and phrases grow.
Grow an awareness of ethnic culture: As their skills in the language advance, you may notice your child showing more interest in Chinese customs and traditions. They may even look forward to participating in festive celebrations or events, which also does wonders for their self-esteem, flexibility, and adaptability to day-to-day environments and situations!
Top Chinese Immersion Activities for Kindergarten
Look out for kindergartens that teach the Chinese language in an active and interactive manner while carefully considering the needs, interests and abilities of every child. This not only helps to engage them consistently, but motivates them to want to continue learning the language.
A kindergarten that's dedicated to the learning of Chinese will also devote prominent spaces to relevant materials, information, and resources such as games, books and even digital media to pique their students' continued interest.
Chinese kindergarten teachers should nurture their children's love for the language not only by repetition but through relating key phrases, sentence patterns and essential characters to their everyday lives.
Finally, it's been thought that children learning Mandarin can better master visual communication and interpret art symbols since Chinese characters largely consist of components that create both meaning and pronunciation. This is why Chinese is regarded as a "living language", as educators can use pictograms and other creative visual teaching aids to spice up every lesson.
How to Help Your Child Enjoy Kindergarten Chinese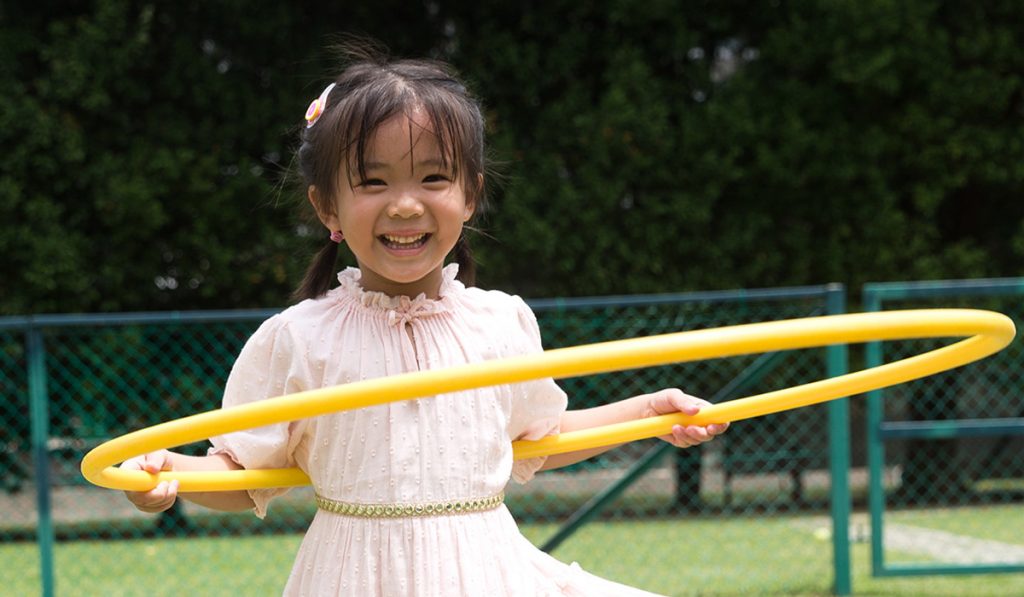 Heard of the phrase, "use it, don't lose it?" Regardless of your proficiency in the Chinese language, you can help your child to enjoy learning Chinese with these fun and simple tips!
Ask your child to recap what they've learned at school for the day and go through their learning materials together. Children love imparting knowledge—so it shouldn't matter even if mum or dad doesn't know Chinese! Let them "teach" you!
Encourage them to make visual art of a Chinese character that they've learned and to draw the images they associate with it.
Make it a point to tune in regularly to Chinese media or search for age-appropriate media online such as Chinese cartoons or sing-along songs.
Find a language learning platform that incorporates games into the learning process.
Ask your child to identify familiar objects or to name emotions, the weather, days of the week, and so on to bolster their confidence with reinforcement and encouragement.
Heartfield Kindergarten's Approach to Chinese Education
Heartfield Kindergarten's dedicated team of Chinese language teachers focuses on enusring learning Chinese is meaningful, engaging and enjoyable —regardless of your child's family background. Through decades of working with young children and parents, our team has conceived a unique Mandarin lesson plan that follows MOE guidelines and places an emphasis on a holistic Chinese language education. Our classes use play-based activities to challenge and boost their application of the language.
Through habitual, sustained and constant use of the Chinese language throughout each kindergarten school day, your child's Chinese literacy and fluency will flourish throughout their years at Heartfield. We also introduce our young learners to calligraphy, traditional art and music, providing your child with an early appreciation of Chinese culture, art and poetry.
The key is our collaborative Mandarin-English language teaching team who merge the learning of both languages and integrate them within the theme. This allows Heartfield kindergarten students to be proficient bilingual speakers as they engage in everyday, multidisciplinary activities that span sports, games, art, music, science, drama and cooking!
Beyond daily structured Chinese language classroom sessions, your child will also grow in confidence in their linguistic ability through participation in small group activities and daily "lunch with lao shi (teacher)" time that boost their conversational skills in a social, peer-to-peer setting.
Kick start your little one's bilingual learning adventure at Heartfield today by getting in touch with us at tel: +65 6835 2354, via email: info@HeartfieldKindergarten.com or visiting our contact page for details.